Why Choose Us?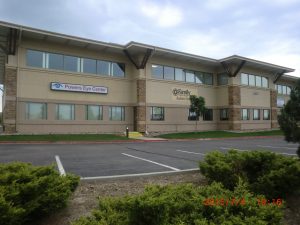 At Powers Eye Center, our focus is on you. Our goal is to help you get the sharpest vision possible. If you are looking for quality care with a caring private doctor and the latest technology, including digital eye exams, we are here for you!
Dr. Neil McAllister has over 30 years of experience providing solutions to the most challenging vision and contact lens problems and has a reputation for giving quality care.
Our office provides comprehensive eye care services including:
Eye examinations using advanced technology such as Wavefront digital eye exams
Pediatric/children eye care (for ages 5 and up)
Contact lens fitting and lenses including hard-to-fit cases and scleral lenses
A great selection of eyeglasses, and lens choices, with an onsite lab enabling same day glasses in many cases
Cutting-Edge Technology
At Powers Eye Center we care about the health of your eyes. Early detection of eye diseases is the best way to keep your eyes seeing clearly for years to come. We have equipped our office with the latest advanced digital testing technology and retinal imaging to help detect eye disease early and provide you with the best vision possible. Our comprehensive eye exams at Powers Eye Center are affordable and include advanced digital wavefront refraction, glaucoma screening, visual field testing and basic digital retinal photos at no extra charge. Advanced Optos wide field digital retinal imaging is also available.
At Powers Eye Center, we offer advanced contact lens fittings with the latest technology. For decades, eye doctors have used and in some offices still use a device called a keratometer to measure corneal curvature in two places on the eye. We routinely perform corneal topography on contact lens patients to help you get the best fit possible. Our corneal topographer measures curvature at up to 22,000 locations, much more fully detecting eye shape for contact lens fitting, detection of irregular astigmatism, detection of eye disease and detection of refractive surgery complications. We also specialize hard to fit lenses and scleral lenses.
At Your Service
At Powers Eye Center, we have a large selection of quality eyeglasses with over 1,000 frames to choose from including classic, trendy, and retro styles to fit your face shape. We carry frames that will suit your style as well as your budget. Whether you are looking for something simple and budget friendly or the latest designer frames, we've got you covered. We now have our own lab and we can make some glasses on the same day of your visit!
Our knowledgeable staff at Powers Eye Center will work with you to help you understand your vision insurance benefits. Our office accepts most vision insurance plans including Tricare, Kaiser, Medicare, AARP Medicare Complete, Delta Health Systems, United Health Care, Eyemed, Aetna, VSP, Humana VCP,Cigna, Humana, Superior Vision, Anthem, Blue Cross/Blue Shield, Cofinity, Meritain Health, Spectera, Davis Vision and many more.
To accommodate your busy schedules, we now have Saturday appointments available. For your convenience you can schedule an appointment with us online any time, or call our office at 719-598-5068 to schedule an eye exam today.
Office Hours & Info

6160 Tutt Blvd #220
Colorado Springs, CO 80923
719-598-5068
Schedule an appointment at any time using our online scheduler or find directions and contact info for our office.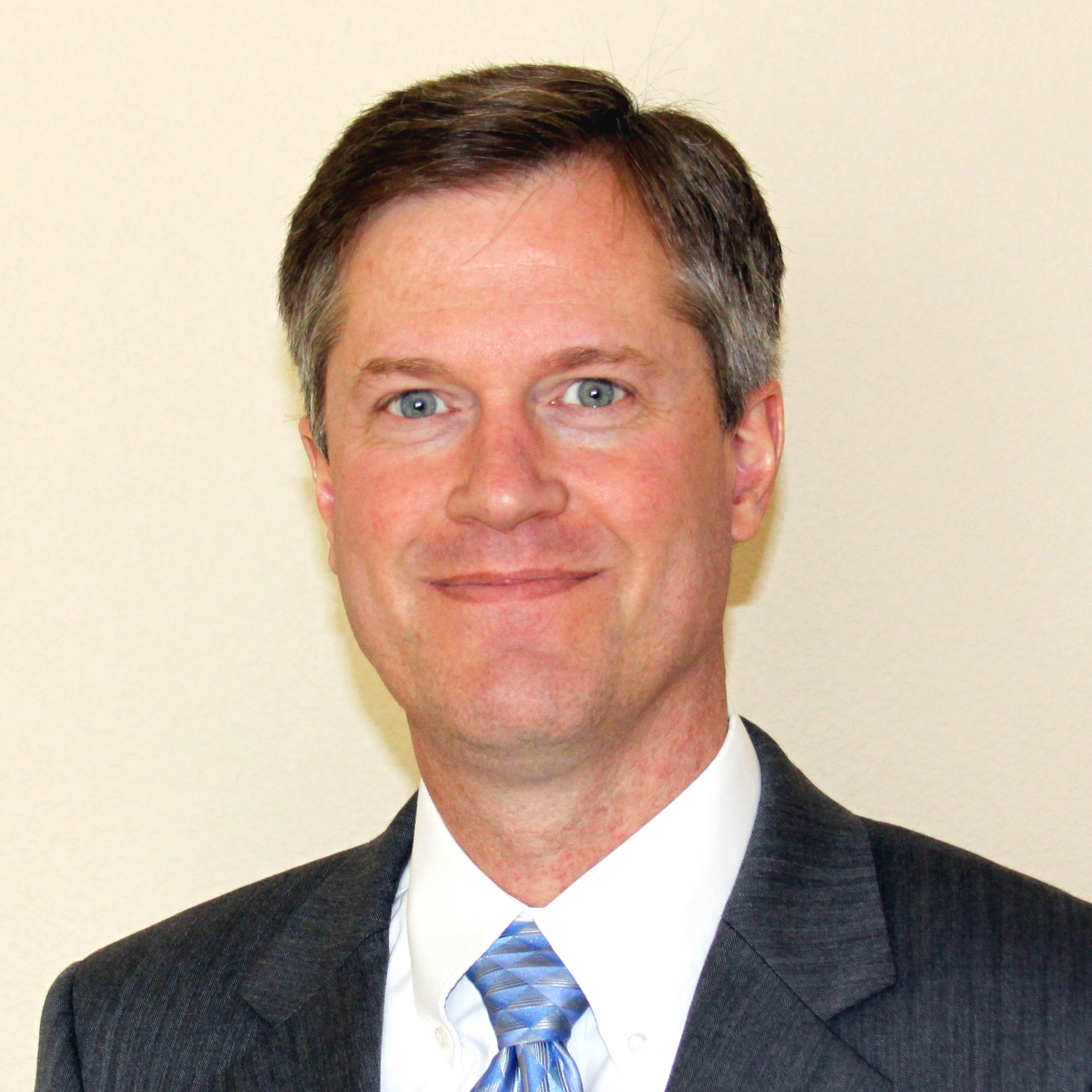 Neil McAllister
Optometrist
Providing general eye care, eye examinations for glasses, contact lenses, disease detection and management.
Neil McAllister, OD, completed his optometric training at Southern California College of Optometry in 1988. He began his career by working in a full service ophthalmology clinic which gave him valuable experience with eye disease diagnosis and treatment. He also worked for two years in a pediatric ophthalmology clinic.
For the past twenty years he was lead doctor in a busy corporate multi doctor optometry practice setting in Colorado Springs providing second tier doctor services for difficult cases as well as regular patient care. He left that setting to bring his expertise to private practice. He practices general optometry with a special interest in contact lens fitting, including advanced contact lens fitting for special cases.
Dr. McAllister also specializes in eye disease detection and management using cutting edge instrumentation, and co-management of cataract and lasik surgery patients and retinal disease with Colorado's finest ophthalmologists.
Dr. McAllister believes it is necessary for a doctor to have advanced equipment to obtain advanced results and has equipped his office accordingly with onsite intraretinal optical coherence tomography, wide field retinal scanning, corneal topography mapping and other advanced diagnostic tools.
Jade McLachlin
Optometrist
Jade McLachlin
Optometrist
Originally from Canada, Dr. McLachlin graduated Optometry School in 2019 from Nova Southeastern University in Florida and later moved to Colorado Springs with her husband. Dr. McLachlin is currently the secretary of the Southern Colorado Optometric Society and is working on some public health formation with the Colorado Optometric Association.
Dr. McLachlin offers comprehensive eye exams, contact lens fitting, co-management of cataracts and corneal surgeries. She also diagnoses and manages diabetic retinopathy, glaucoma, and other medical diseases with the advanced diagnostic tools at Powers Eye Center.
Dr. McLachlin is a true believer that optometrists evaluate so much more than just the vision, and that they help diagnose and manage many other medical diseases, including but not limited to, diabetes, hypertension, cancer, glaucoma, and Alzheimer's.